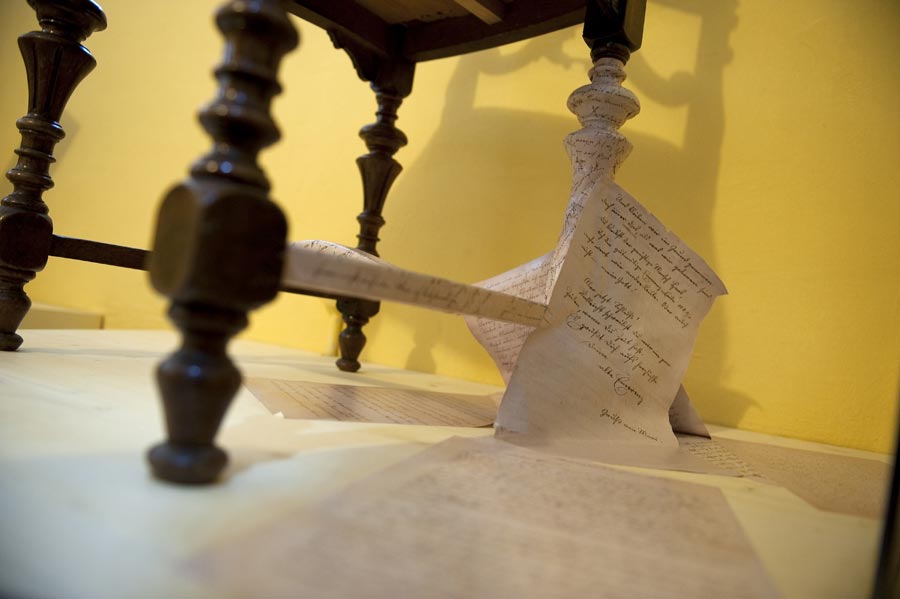 THE CONCEPT
The design office Atelier & Friends from Grafenau devised eight theme rooms for "Born in Schiefweg" in the upper storey of the house Emerenz Meier was born in. The literary scholar Dr. Hans Göttler, University of Passau, and the migration researcher Dr. Friedemann Fegert from Karlsruhe provided guidance on questions of content. The theme rooms are: Hardship, Her talent, The rebellion, Unrest, Relationships, Projection, Emigration and The New World.
The museum comes to life through the suspense created by a reductionist concept and creatively designed rooms. The planners' idea to link sweeping gestures made by the interior design with whimsical details is embodied by the interactive installations and audio guides from which visitors receive information.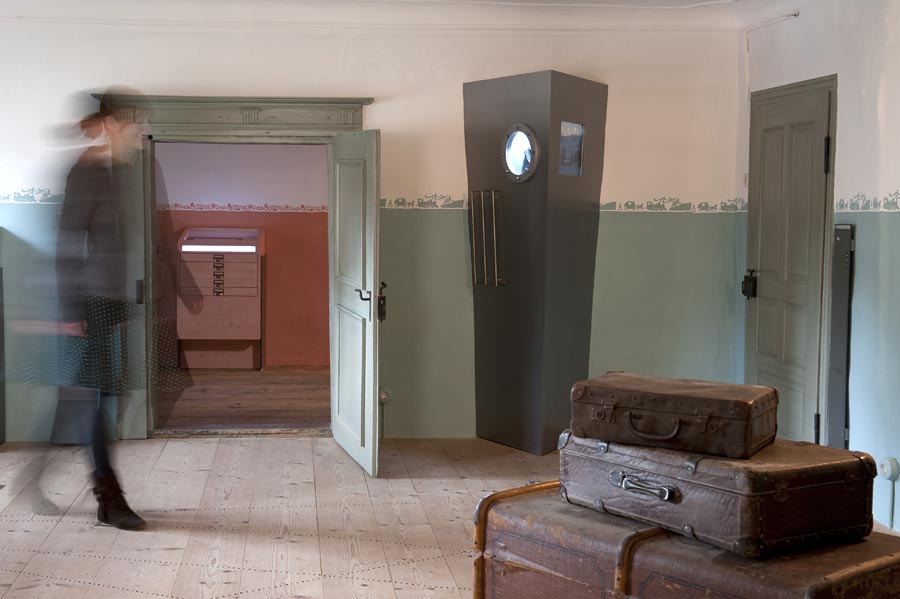 Ilse Neubauer and Wolf Euba were won as speakers for the audio guides. The listed building itself is the principal exhibit. The inn "Zur Emerenz" on the ground floor invites visitors to linger and have a bite.